PC "Severstal" has acknowledged ITC-Electronics' reliability.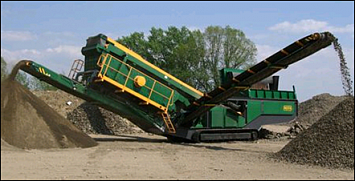 ITC-Electronics received gratitude for reliability and professional attitude.
PC "Severstal" is the Russian leader in mining and metallurgy, and has been the customer of our company for many years.
Since 2014 ITC-Electronics has been supplying crushing and handling equipment (manufactured by RESTA and PSP Engineering (Czech Republic) for coking plants, including 3 large-scale projects for over 1 300 000 Eurо:
2014: supply, startup and commissioning of cone crusher KDC 23 HP type 4733 (secondary crushing of blast-furnace slag for slag-processing unit), and integration into existing control systems.
2016: supply of two mobile screening units TH2 (coke and sinter screening).
2018: supply of crushing and screening equipment of steelmaking slag: OH3 (mobile rotor crusher) and TH2 (mobile screen).
"Severstal" expresses its gratitude for meeting the deadlines, clear compliance with the ToR, high-quality commissioning works and prompt solution of issues.