Business Seminar on the experience exchange held in Munich on 27 and 28 October 2018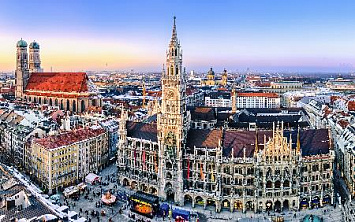 For more than 200 years Germany has been hosting national folk fest "Oktoberfest". Every year Oktoberfest attracts over 6 million visitors, arriving in Munich from different regions of Germany and other countries. Oktoberfest in German means "October folk festival" and is also called «Wiesn» (which means "fairgrounds" in Bavarian dialect). This Festival is included in Guinness Book of World Records as the largest folk fest in the World.
ITC-Electronics traditionally holds business seminars for its clients, dedicated to the experience exchange for mutually beneficial cooperation.
On 27-28 October ITC-Electronics organized a seminar on "Experience exchange for mutually beneficial cooperation", held in Munich, Germany. Formal part of the seminar concerned Company strategy, purchasing systems and engineering benefits. Informal part took place in Theresa's meadows, which serves as the official ground of the Munich Oktoberfest.
This business seminar resulted in several planned large-scale co-projects. The seminar was targeted at Partners and employees of the Company and was dedicated to the exchange of successful professional practices. We express our gratitude to all participants of the seminar.