A major project has been completed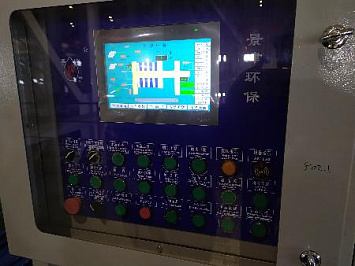 A project for the leader of the coal industry.
Another project for the leader of the Russian coal mining industry has been successfully completed.
In September 2020, Neryungri hosted the opening of the largest coal mining and processing complex in Russia - the Inaglinskaya and Inaglinskaya-2 mines. ITC-Electronics acted as a contractor for one of the largest investment projects in Russia. The specialists of ITC-Electronics professionally and in a timely manner solved a number of tasks:
1) The design of engineering systems of "Inaglinskaya 2", which received a positive conclusion of the RF Glavgosexpertiza was completed;
2) The first stage of the project for the Automated control system of the technological complex of the "Inaglinskaya 2" processing plant was completed";
3) Delivery, installation and commissioning of dispatcher room equipment as part of the first stage of implementation of the "Inaglinskaya 2" PP APCS was completed";
4) Implementation of the "Inaglinskaya 2" PP APCS under the full scheme for the capacity of 6 million tons of coal per year was started.
During the project implementation, the ITC-Engineering team demonstrated reliable and well-coordinated work of the PA&ER implementation Department, as well as flexibility and speed in making complex technical decisions in a short time frame. High professionalism of ITC-Electronics specialists, well-coordinated team work, competent planning and commitment to achieving goals made it possible to complete the project on time and efficiently.
We thank the project team for the high quality of work.