New products for connections, electronics and automation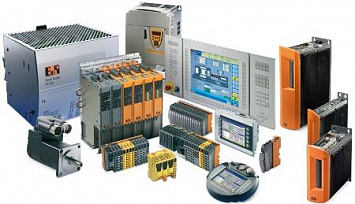 ITC-Electronics regularly expands its product range together with its suppliers.
Weidmüller, one of the proven and sought-after manufacturers on the market, offers new products and solutions for connections, electronics and automation.
The TeDi portal will help you to find the best offer for the delivery of goods.
You can view the cost and delivery options by following the link
Terminals for WFS 4 fuses
Current protection and disconnection
In order to provide optimal protection for people and units, individual connection solutions must combine these functions within a single system. The new Klippon® Connect fuse terminals with screw connection technology guarantee optimal passive current protection in combination with the disconnecting terminals. All the terminals in our versatile range provide a high degree of functionality. Their compact size ensures easy installation even in a confined space.
OMNIMATE ® data Ethernet PCB terminals
Alternative for RJ45 and M12
Our new LMF PN and LSF-SMT PN PCB terminals offer an interesting low-cost alternative to standard (such as RJ45 or M12) ethernet cable solutions. Using PUSH-IN connection technology, they combine contact reliability, vibration resistance and easy connection without tools. The color coding corresponds to the PROFINET standard.
TFI series
Time relay
Compact time relays for building and factory automation
Easy setup with rotary switches
Compliance with international standards conforming to EN 61812.
UL certification for the North American market