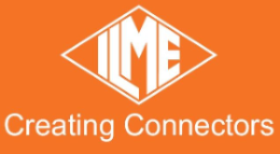 I.L.M.E. S.p.A. has been manufacturing industrial connectors for over 40 years. Due to own production and wide range of products I.L.M.E. S.p.A. provides the best prices and terms for electrical, power, steel, machine building, construction, oil and gas industries.
Our fundamental values: production innovations, original solutions, excellent price-quality ratio, customer-oriented service and environment-friendly approach.
I.L.M.E. S.p.A. manufactures a wide range of connectors, rate voltage 50 … 830V, rate current 5…20A, different in number of contacts and power. Operation temperature ranges -60… 125°C. Special heat-resistant connectors can bear up to 180°C
I.L.M.E. S.p.A. manufactures contact inserts with three types of clamps: screw, crimp and spring to meet different tasks.
I.L.M.E. S.p.A. manufactures the following connectors series:
Standard connectors
830V insulated connectors
high-temperature connectors
IP 68 connectors
Connectors with central latches
EMS-secure connectors
Large-housing connectors
Plastic-housing connectors
Accessories
Application of ILME connectors:
1. Electronics
2. Instrument building
3. Process automation
4. Communication and supervisory systems
5. Machine building
6. Transport