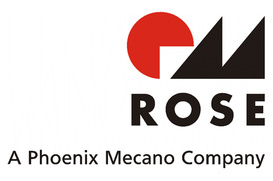 Rose Systemtechnik GmbH, founded in 1969 in Germany, now in association with Phoenix Mecano develops, manufactures and installs high-quality industrial and ex-protection enclosure systems. The company has an extensive network of production and stock facilities in Russia, thus able to supply products at prices and terms, competitive with Russian manufacturers.
Our product portfolio comprises the following:
aluminium, polyester, polycarbonate, ABS, polystyrene and polyamide enclosures for industrial instruments

Aluminum enclosures for electronics

Polyester enclosures for fire-fighting equipment (E30 Series)

Enclosures for registering, measuring and automation gauges

Aluminium enclosures for compact and inbuilt control instruments, fastenings and mobile supports

Stainless-steel enclosures (commander regulation instruments, etc)

Mechanical components (cable glands, membrane keyboards, terminals, etc.)
Rose industrial enclosures have been working for years in various facilities all over the world and have proved to be indispensable in explosive zones, hazardous chemical media, arctic (-60 °С) and tropic (+135 °С) conditions. Our products are applied in sterile medical laboratories, refineries and mining equipment.
Rose Systemtechnik GmbH especially cares about material quality and use brass and nickel-plated brass, polyamide and plastic cable glands, membrane keyboards, integrated displays and sensor panels.
All our products have conformity certificates (АТЕХ, TRCU compliance certificate 0122011, Approval of Russian Maritime Registry for Shipping).