Complex services
Construction and installation work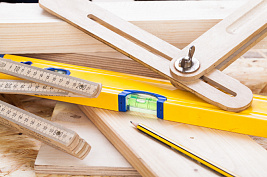 Construction and installation work
The motto of ITC-Electronics "To Achieve Goals!" is reflected fully in the sphere of construction and installation work. European work standards, high qualification of professionals and a rational systemic approach contribute to the success of ITC-Electronics in implementing various projects of different degrees of complexity.
We offer:
Assembly of equipment systems: PR&A, PA, AIMS ERAMS, APCS, DCTS, telemechanics, ODCS;
Installation of secondary links;
Assembly of T&IS
We adhere to systemic values and create complex solutions for our customers in the sphere of construction and assembly. Here are some of the operations that we are ready to perform for you:
Assembly of electrical equipment of all voltage classes;
Assembly of oil-filled equipment (autotransformers and reactors of any capacity), all voltage classes;
Assembly of metal-clad substations up to 500 kV
Assembly of switching equipment and transformer substations;
Installation of cables made of cross-linked polyethylene, from 6 to 500 kV;
Assembly of inside and outside wiring for lighting;
Construction of overhead power transmission lines up to 110 kW
Assembly of HF equipment and internal communications systems
Assembly of systems of security video monitoring and perimeter alarm systems;
Assembly of security and fire safety alarm systems, access control and management systems, information and evacuation management systems in case of fire;
Transportation of heavy outsized cargoes up to 240 tons;
Construction of buildings and structures;
Setup of external and internal engineering systems and communications lines;
Making of metal structures with anti-corrosive coating (hot and cold galvanizing);
Making of low voltage electrical switchboards (LVES).
Project, construction and assembly operations of the company are carried out in accordance with normative documentation and with obligatory SRO permits. The quality policy of the company is geared toward meeting the customers' expectations and demands. To this end, ITC-Electronics continuously monitors the quality of provided services. The quality is analyzed in order to improve all processes and introduce new technologies. Since 2002 the activities of central offices of ITC-Electronics has been certified as compliant with standard ISO 9001.