Complex services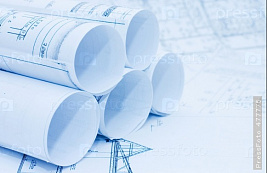 Projection
It is well-known that before the task of building or reconstructing the facility commences, project documentation must be compiled to include the volume of operations and the necessary financing. Additionally, assessments must be made, an optimal technical solution selected and described in project documentation. Where can we find a reliable company for these services, and how do we find a contractor? ITC-Electronics is ready to respond to this challenge.
Our company provides project design services for direct customers and general contractors in the following spheres:
Electric power supply (EO, EM, ES)
Industrial process automation (automated process control systems)
Communication networks (CNs)
Cost Estimate Documentation (C)
Supervisory control of engineering equipment
The competitive advantages of ITC-Electronics on the design market include experience in complex projects, highly qualified staff, financial stability of the holding and comprehensive approach to achieving customer goals. When we say "comprehensive" service, we mean following the order from the moment of object testing and design to the moment of delivery, comprehensive testing and commissioning of the facility (including services of supervised installation and startup procedures).
In addition to design in the aforementioned areas, the company is ready to provide services in narrow design specializations, such as electric magnet compatibility. Additionally, company staff carry out design projects with use of advanced SmartGrid technology, when all microprocessors of the facility are united into the common system with possible data transfer to higher levels.
Company employees use cutting-edge technical and software solutions, which allow to produce high quality project documentation for local and global engineering solutions. Our extensive expertise with more than 100 successfully completed projects with various companies from Russia, Europe and the CIS as well as 23 years of stable performance of the Holding will guarantee the success of your cooperation with ITC-Electronics in the filed of project design.